Miscellaneous Items
MARBLE FINISH INOX DRUMS with tap set on wooden block base. These storage tanks look fantastic in the kitchen, restaurants, wineries, fine food  and top end deli stores or just your own orchard and olive grove sales office. These are designed for all oils, juices, wines, vinegars and speciality sauces.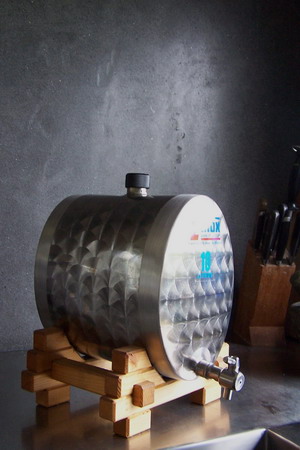 Available in 10L, 15L & 25L sizes. Ref LIxx-OVAL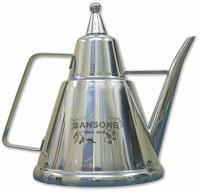 1 Litre stainless steel Kitchen Pourer – superb quality
Ref R-OL1-LUX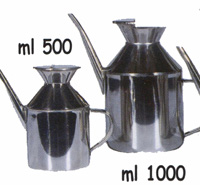 Econo Stainless Steel Oil Pourer Can
Ref 00068620
we have 2 sizes—500ml & 1000ml.