Welcome to the Grove Supply Co.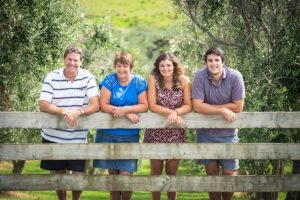 We are Chris and Linda Smith and we have been running The Grove Supply Co since February 2017, having purchased from John Bishop when it was Coast to Coast Trading. We are proud to supply all manner of harvesting and storage equipment to olive and other fruit growers . We specialise in storage solutions and continue our involvement in the NZ Olive Industry.
The company has steadily grown into what it is today, and we have added a wider range of core items to cater for most aspects of picking, processing and storage of New Zealand's fantastic Extra Virgin Olive Oils and other fruit juices and oils.
We currently import plant and machinery from Italy, Greece, Slovakia and Spain, and will continue to search for lines that will help improve the profitability of NZ olive growers.
We are proud to be 100% Kiwi owned and operated, and we also produce our own range of highest quality olive oils.
Harvest season is done and dusted for everyone now and we're either pruning or have finished the big prune of the season. It's amazing how quickly the seasons come around. Check out our pruning section, and look at the special offers we have for you.
Our next order from Europe is now due into the country late December (it was supposed to be here in October !).
If you have any special requests, such as larger tanks, presses etc., please get in touch with us as soon as possible. Usually, the end of September is our cut off for special orders, but this year we closed orders in July, so perhaps think ahead for next year as you're out in the fields.
For all orders and requests, email us at info@grovesupply.co.nz.